Fortis just released a brand new integration with Herfert Software where you can access Fortis right from within Herfert!! Now all of your one time swipe, stored card and recurring payments can all auto-post back to Herfert.
Here is a link to 2 quick demo videos about the integration!
To kick-off this new partnership,we will be giving 2 months free membership to Herfert offices that will sign up on or before December 31, 2016.
To avail of the promo, please email your recent merchant statement to Herfert@fortispay.com with the promo code Herfert2016 or fax to (954) 603-1970 and we will do a free pricing comparison for you.
Please take 90 seconds to view our pricing video.
Fortis – Membership Pricing Explained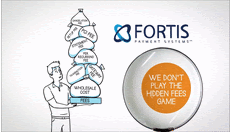 We look forward to working with you.

Thanks!